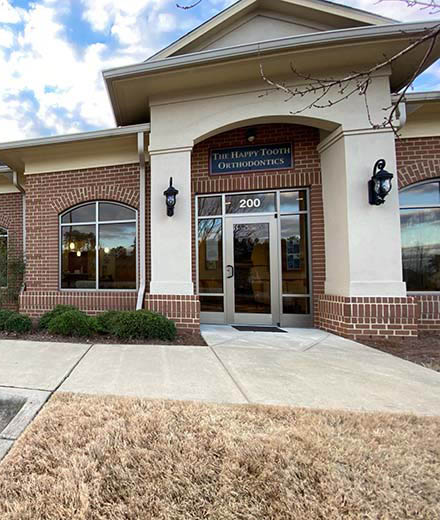 We're Accepting New Orthodontic Patients
But the truth is, some people dread going to the orthodontist especially when they need sensitive work. That's why at MyOrthodontist we do everything we can to make your dental experience, well, happy. We combine the friendly, personalized care of your local neighborhood orthodontics with the modern amenities of a high-tech orthodontics practice. As specialists in painless orthodontics, we want your experience at MyOrthodontist to be stress-free and pain-free!
We welcome you, as you consider choosing MyOrthodontist. And if you don't find what you're looking for, please do not hesitate to contact an office close to you.
Meet Our Doctors
At MyOrthodontist, we pride ourselves on treating not just not just braces and teeth, but the entire patient. Our orthodontists are the best in the nation. Our team is dedicated to ensuring you have the best experience possible while getting the medical attention that your teeth require. Meet our team of orthodontics. We can't wait to meet you too!
What to Expect When You Visit Us
From the minute you get in touch with us we will do everything possible to assist to you with your Orthodontic Treatment. That means accommodating your schedule, answering all your questions, working with your insurance company, seeing your whole family, and ensuring that your office experience is a pleasant one. Expect a higher level of service and attention from our team.
Insurance & Financing Options at MyOrthodontist
We understand that the cost of orthodontics and ongoing dental work and care can be expensive, which is why we honor many insurance plans and are happy to work with you and your insurer to figure out a payment option. We have several financing options, and during your first visit, we will review them to see what best suits your needs.
New Patient Forms
We will need to get some information from you in advance of your first visit. Access our new patient forms and take a few minutes to fill them out before your appointment. This will speed things along once you get here so that you spend less time sitting in the waiting room. If you have questions about anything on the forms, feel free to reach out to our administrative staff for answers.
Frequently Asked Questions
A visit to a orthodontist can raise a lot of questions. We want you to feel confident you're working with the right team and feel fully informed before your first visit with one of our doctors. Get the answers to some of our most frequently asked questions. If you don't find the answer you're looking for, feel free to contact us directly.
Office Policies
In order to provide a consistent experience for everyone we work with and everyone we employ, we have instituted official policies. It helps to be aware of these in advance of your first visit so that you're not caught off guard by anything. Take a moment to read through the policies, and if you have any questions, feel free to contact us directly.