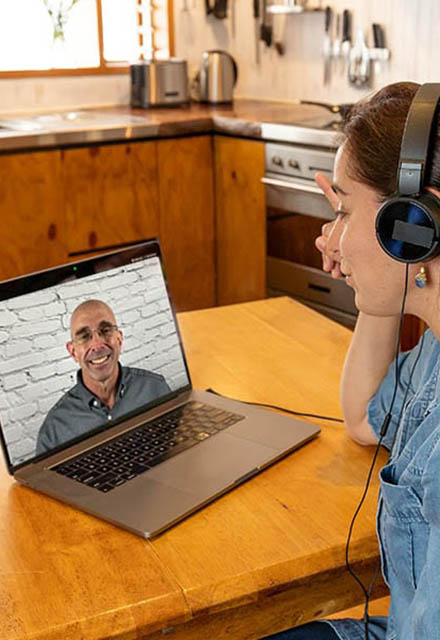 Orthodontic Care in the Comfort of Your Own Home
We know your time is valuable, which is why we are excited to be able to offer MyOrthodontist virtual care. Through our innovative technology and flexible virtual appointment times, it has never been easier or more convenient to get the smile of your dreams! Our virtual consultations let you kickstart your treatment from the comfort of your own home. During your consultation, we will assess your specifc needs, discuss treatment options, and answer any questions you have.
But the convenience doesn't stop there.
Even after you've started treatment, our commitment to respecting your time continues. Forget trying to squeeze an office appointment into your already busy schedule – our dental monitoring and virtual retainer checks enable our orthodontists to evaluate your progress remotely. Not only will this save you time and reduce your in-office visits by as much as 50%, but it also allows us to maintain a close eye on your treatment to ensure the best possible results. Embrace the future of orthodontic care with MyOrthodontist's virtual solutions. We combine expert guidance with modern technology for an unparalleled orthodontic experience.