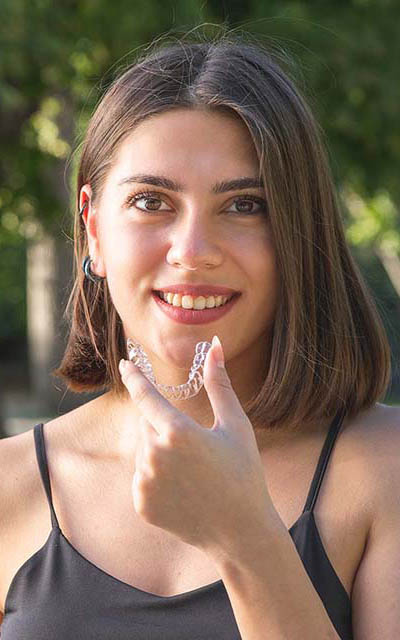 Invisalign for Adults at MyOrthodontist
You wake up in the morning, smile at yourself, and wish you could change one little thing about your smile. Whatever that little thing is, we understand, and we know just how important having a healthy, beautiful smile is.  That is why we promise to listen to each and every one of your concerns regarding your smile. Here at MyOrthodontist, our utmost priority is to give you the smile of your dreams. 
One of the ways we achieve this is through Invisalign clear aligners. Virtually invisible and designed for comfort, Invisalign® is a premier option for most of our adult patients. Invisalign works without metal brackets or archwires. Using medical grade plastic mere millimeters thick, it applies continuous, light pressure to your teeth, moving them into the desired position. 
Not only can you remove Invisalign clear aligners as you please, allowing you to eat and drink normally, but you can also brush, floss, and even whiten your teeth as you normally would. To put it plainly, our VIP patients deserve VIP treatment, and that is exactly what Invisalign is.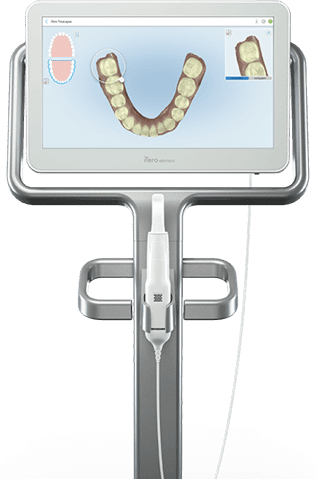 We Show You Today What Your Smile Will Look Like Tomorrow!
At MyOrthodontist, we can give you a sneak peek at what your actual smile will look like after treatment. Using cutting edge imaging technology, we can create a real-time 3D rendering of your mouth and then show you how your teeth will move over the course of your Invisalign® treatment to give you the smile you've always dreamed of!

Your Dream Smile Without The Compromise
You just got off work and are headed to happy hour, only to arrive and get told you have food stuck in your brackets. How long has the food been there? All day? During your big presentation?! We've heard these kinds of stories firsthand from our patients, and while it might not be the "end of the world", it is still extremely frustrating. 
Well, it's time to put those frustrations aside! With Invisalign® clear aligners, you no longer have to worry about food getting stuck in your braces. Invisalign® clear aligners are removable, virtually invisible aligners that help patients achieve their dream smiles. 
Here at MyOrthodontist, you don't have to compromise your desire to have a beautiful smile for treatment. We will keep you smiling 24/7/365, during and after treatment! So, go to that happy hour. Nail that big presentation. Because your team at MyOrthodontist has your back!