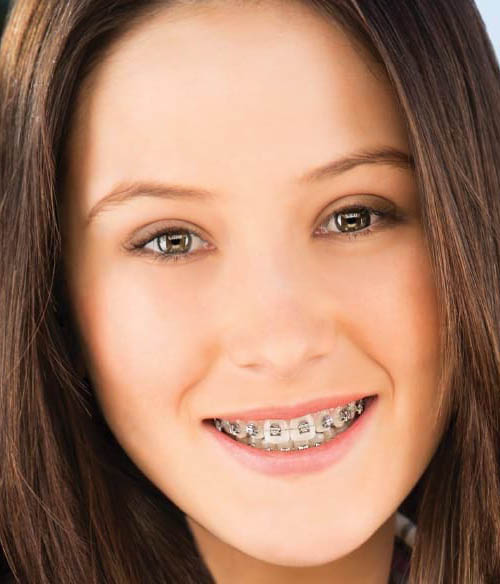 Introducing the Carriere 3D Bracket System
The Motion 3D appliance is a modern take on an older, time-tested technique of orthodontic treatment. By using the Carriere Motion 3D, your orthodontist can correct your overbite or underbite much faster than in years past and without the need to wear an old-fashioned headgear or other bulky appliances! The Motion 3D is designed to replace these but only works properly if you wear the rubber bands as directed.
Teeth that are misaligned can be embarrassing, hard to clean for most, and even increase the risks of gum disease and tooth decay. In most cases, standard braces may seem like the go to answer, but severe occlusions on the mandibular arch, or top row of teeth, can sometimes mean that standard braces are not an option without surgery or tooth extraction to prepare your mouth for them.
Fortunately, there's now an alternative way to deal with posterior occlusions, or misaligned back teeth, before braces. The Carriere® Motion™ Appliance corrects misalignment of the canine teeth and molars on either side of the upper arch while only attaching to three teeth.
Treatment with the Carriere® Motion™ Appliance typically takes three to four months, cutting significant amounts of time off traditional orthodontic procedures, and can quickly deliver highly visible results.