MyOrthodontist is proud, with the utmost humility and gratitude, to accept the Triangle Business Journal's "Leader in Diversity" award.
MyOrthodontist – Leader in Diversity Winner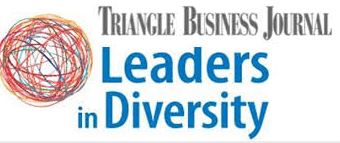 Look around at our loving staff members and you'll see that MyOrthodontist truly is a melting pot.We strive to achieve diversity in our company and community by being a dental health care provider that provides opportunity and treatment to everyone, regardless of ethnic origin.
We celebrate diversity by hiring bright minds from a variety of backgrounds, so we were very honored when Triangle Business Journal recognized those efforts and awarded MyOrthodontist as a 2014 Leader in Diversity. We stand alongside fellow recipients like BCBSNC, Red Hat, WakeMed and Lenovo in receiving this reward.