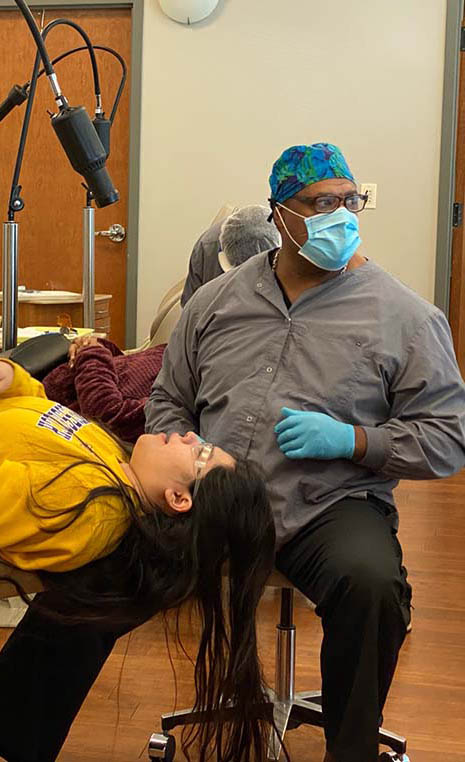 Who Are We and Why Should You Choose Us?
When it comes to the health of your teeth, nothing is more important than working with a trusted provider.
MyOrthodontist is a network of family-owned orthodontic offices that services numerous communities throughout North Carolina and South Virginia. We truly care about helping you and your family achieve your healthiest smiles!
We are unique among orthodontists in that:
We put patients before profits
We deliver exceptional individualized care
We work with and for the community
The caring professionals at MyOrthodontist are your partners in oral care. We take the time to address concerns and questions for you and your family. We will work with you to give you a healthy, dazzling smile through personal dental and orthodontic care. And we will make it accessible, affordable and pleasant for you.
Our Mission is to deliver high quality professional oral health care. We will treat our patients as family, irrespective of ethnicity, race, religion or gender identity, giving them the same respect and consideration we would want ourselves by providing pleasant and personalized experience. We will strive to serve others in a caring and comfortable environment, and in the process grow as individuals and as a team.
MyOrthodontist complies with applicable Federal civil rights laws and does not discriminate on the basis of race, color, national origin, age, disability, or sex. We will take reasonable steps to provide free-of-charge language assistance services to people who speak languages we are likely to hear in our practice and who don't speak English well enough to talk to us about the dental care we are providing.
Greetings Everyone,
Welcome to MyOrthodontist! Previously named The Happy Tooth Orthodontics, we have been serving North Carolina with great dental and orthodontic services for the past 22 years and have so many great stories to tell about how we have made a difference in the lives of so many of your friends, families and neighbors.
From humble beginnings and with roots here in North Carolina, we have built a culture and family that live our core values and build community and connection with ALL of our patients. Our offices and staff come to work every day striving to:
We exist for you; to make a difference in your life and smile! Since we exist for you, we are your Orthodontist, but it's not about us, it's about you, so we want you to be a part of all we do, to have ownership in our offices, the process and your results, so really, from your perspective, we are MY ORTHODONTIST! And thus, a new name was born, simple, to the point and one which makes YOU a part of the entire experience, for which we thank you! So, this is not my name change, we are YOUR new partner; MyOrthodontist.
At MyOrthodontist, we care about our patients and treat them like family. We promise to speak honestly with you about any symptoms you have that may require further dental treatment. Our experienced Dental professionals will outline all the treatment options available in a way that you can understand, and answer any questions so you can make your Orthodontics treatment decisions with confidence.